THERE IS NO BETTER CHOICE
THAN RISING STAR ROOFING
A roof is designed to protect the most precious things in your life. It ensures that your family or your business is warm in the winter, cool in the summer, and safe from the elements. Most people only think about their roof once something goes wrong, but we're here to help ensure everything goes smoothly. You want the highest quality when protecting and securing your family or your livelihood.
During a storm or natural disaster, the last thing you should be thinking of is whether you chose the right roofing company to repair, inspect, or install your roof.

QUALIFICATIONS
We are a member of the National Roofing Contractors Association (NRCA). Founded in 1886, the NRCA is one of the most respected trade associations in the United States. On top of this, we are Certified GAF Master Elite, the highest certification available. We have recently completed a Velux-certified installation course and are now 3-star Velux skylight installers.
At Rising Star, we are also serious about the environment and what we leave behind for our children and the generations to follow. Because of our hard work in producing sustainable, environmentally friendly results, we have earned a green certification with ENERGY STAR.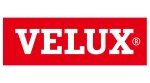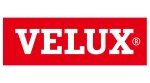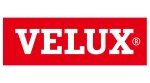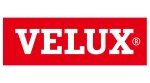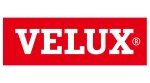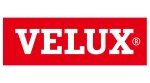 FAMILY-RUN
BUSINESS
Since its beginning in 2007, Rising Star has been family-owned and operated. We consider our clients family. Our sole mission is to ensure that your family and your business have the highest quality materials and craftsmanship at a price that won't compromise your budget.
QUALITY
Without a doubt, we enjoy exceeding the expectations of our customers when it comes to quality and satisfaction. We understand that a roof is the only thing between you and rain, sleet, snow, or hail, so we refuse to do anything other than what we would do for our family.
WE CARE ABOUT OUR
CUSTOMERS AND OUR COMMUNITY
We have the experience, understanding, and knowledge to give you trust and peace of mind.

We also offer discounts to senior citizens and members of the armed forces. It's our way of saying thanks to them for everything they've done for us. Please contact us for more information.

We hope to make you one of our happy customers. Give us the opportunity to earn your business. If you need roofing repairs or a replacement, please give us a call today!
LET US 
HELP
Your attention should be on what matters most - your family or business.
OUR SERVICES
We handle all types of roofing systems including concrete, title shingle, flat, metal and more. We have gathered the most experienced team of professionals available to service any and all your needs year-round.
We're here to help you deal with the insurance restoration process, repairs, inspections, and installation of a new roof.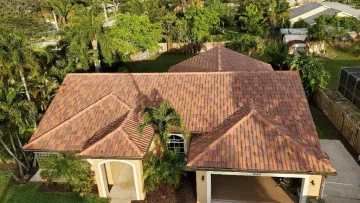 RESIDENTIAL
ROOFING
We have completed over 6500 roofing jobs. A new roof adds instant beauty and value to your home. Rising Star Roofing has got your home covered. Rising Star Roofing only uses top-quality roofing materials to ensure your roof lasts a lifetime.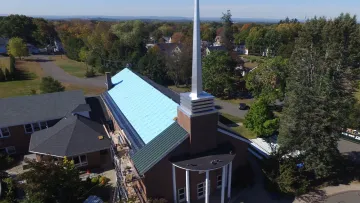 COMMERCIAL
ROOFING
Over the years, our trusted team has worked on a variety of industrial, healthcare, educational, retail, and office premises. We understand how critical it is to keep your staff, customers, patients, visitors, and property safe.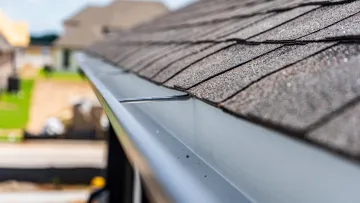 GUTTER
INSTALLATION
Over the years, our trusted team has worked on various industrial, healthcare, educational, retail, and office premises. We understand how critical it is to keep your staff, customers, patients, visitors, and property safe.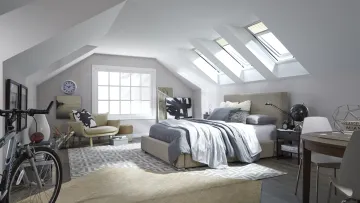 SKYLIGHT
INSTALLATION
At Rising Star, we understand the importance of a well-maintained and functional skylight. That's why we offer skylight repair and replacement services to ensure your skylights remain in optimal condition.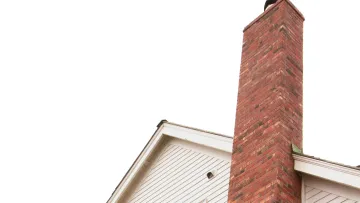 CHIMNEY REPAIR
& RESTORATION

Provide complete chimney services beyond your annual inspection, from installing your chimney cap to restoring or rebuilding your old chimney. We can also re-line and waterproof it.

Beyond a roofing company, they handle insurance restoration work like no other. Good people doing a great job.
DARRELL SULLIVAN
The team at Rising Star Roofing are true professionals! I represent a lot of different contractors throughout the state and from that experience I can highly recommend Rising Star Roofing! They are roofing the right way, installing on time, and helping homeowners!
DANIEL TIGHE
These are the go-to guys for roofing needs. Not only did we get our beautiful new roof installed expertly and efficiently, but Chris truly went above and beyond in navigating our insurance restoration work, to include the roof itself as well as damage done to the interior of our home.
C. LYNN VOSS
Rising Star Roofing did a great job installing my tile roof. They made sure to get it done on time and they paid close attention to cleaning up my yard I highly recommend them.
SAGE THIBODEAU
Integrity, honesty, and follow through. I highly recommend this company.
NICK GARULAY
Thank you for a job well done! The team of roofers were professional, neat, hard working, and delivered as promised! The second team came by and they were amazing too! This team was the employees who installed all new gutters. They were efficient, caring of the property, and made sure to update us as they completed the job!

ROSE LaCHANCE
09-18-2021
Highly recommend. Chris and his staff exceeded my expectations in every way. They worked with the insurance company better than I believe any other contractor could have to ensure I received compensation for all of my storm related damage. Large roof was replaced by a great team, on schedule, and in a day and half. Everything was well coordinated, and everything was cleaned up after.

KELLY SHUBERT-COLEMAN
09-07-2021
Chris and his team were amazing from start to finish. Everything about our interaction exceeded my expectations.

SARA KLEINMAN
08-20-2021
The folks at Rising Star are very kind, knowledgeable and easy to talk to and work with…the roofers were courteous and kept things clean as possible during and cleaned up afterward. It was a good decision for us to work with them on our roof.

PATTY GROSS
07-27-2021
I had an EXCELLENT experience with Rising Star! Chris and his team are very professional, communicate well, and did a great job. They also handled a lot of the complex communications with my insurance company, which I would have struggled with. I highly recommend them!
JAMIE L
09-28-2021
Wow, this is one of the best vendors I have used in Conn. Chris Soverns is GREAT and makes sure the job is done right, on time and customer is very happy. we had Chris replace roofs on 4 buildings and I am so happy with his work.

JOHN BASS
01-13-2022
Chris and his team came through for us when another company fell through. Our experience was excellent. Everyone communicated well and was professional with great customer service. I would use them again and recommend!
SARAH REIS
05-26-2022
We highly recommend Rising Star Roofing to anyone looking for a professional, super knowledgeable roofing company. Chris and his team went beyond what I was expecting, first by showing up on time with a smile on his face. But more importantly, working with us to understand our options as they relate to an insurance restoration roofing project.
ILEANA KIEFFER
07-28-2022